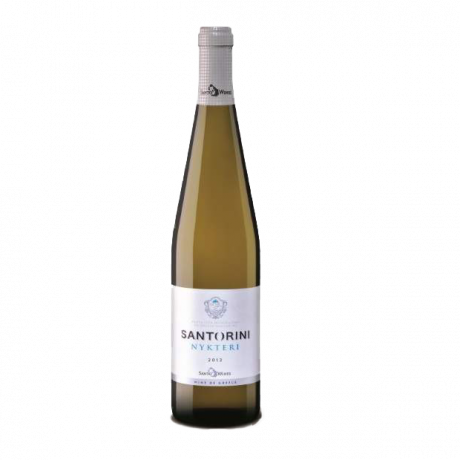 Santorini Nykteri 750ml
BUY A CARTON OF 6 - PAY $135.00! THAT'S ONLY $22.50 A BOTTLE!   Award Winner!
Dry White 14% ALC/VOL
Award Winner!
By tradition, Santorini Vitners harvest in the morning and press grapes during the night. "Nykteri" is the word for "staying up all night" in the local language. The blend of Assyrtiko, Athiri and Aidani gives a mineral character with fresh acidity, citrus and discrete flower aroma along with the spicy aftertaste due to the 3 month maturation in oak barrels. It is perfect with spicy appetizers, fish or white meat dishes. Serve at 10 degrees Celsius.